Fox Searchlight Pictures a estrenado el primer trailer de ¨Battle of the Sexes¨, dirigida por Jonathan Dayton y Valerie Faris.
El guón corre a cargo de Simon Beaufoy.
En esta cinta Emma Stone interpreta a Billie Jean King; mientras que Steve Carell  da vida a Bobby Riggs.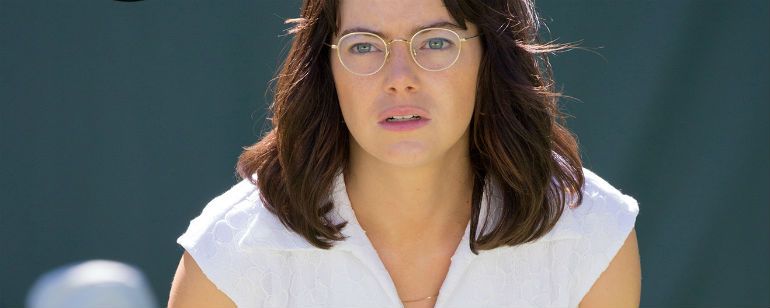 La trama narra un acontecimiento muy importante sucedido con estos dos grandes jugadores al enfrentarse en un partido de tenis en Houston, Texas, el 20 de septiembre 1973. Los estadounidenses estaban muy intrigados en saber qué sexo sería el gran triunfador, y si realmente una mujer podía vencer a un hombre dentro de una competencia.
Además, dentro del reparto de este filme se encuentran:
Elisabeth Shue
Sarah Silverman
Alan Cumming
Andrea Riseborough
Eric Christian Olsen
Natalie Morales
Austin Stowell
Wallace Langham
Jessica McNamee
Mickey Sumner
Bill Pullman
El estreno en Estados Unidos sera el día 22 de septiembre de este año. Sin embargo, todavía no está disponible la fecha de estreno para México. Mientras seguimos esperando aquí te dejamos el primer trailer de esta película.
What's your reaction?
0
Facebook